Superscript tackles insurance fraud with live, on-chain certificates
Pascal Barry
27 Jul 2023 · 4 min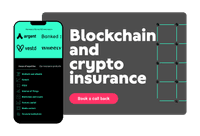 Akord is going to fundamentally overhaul live documentation in the insurance industry.
Dan Ross, Underwriter, Superscript
the mission
Tackling misrepresentation and fraud in insurance
The insurance industry, notorious for its sluggish approach to innovation, has clung to static, paper-based documentation for over 300 years, despite advancements in technology. The industry faces widespread issues of misuse, misrepresentation, and fraud related to Certificates of Insurance (COI) and other documents.
Underwriters have issued certificates, now as PDFs, for centuries without addressing the problems they create. This misrepresentation of insurance for web3 businesses negatively impacts customers, partners, and the reputation of both insurers and legitimate blockchain businesses.
Superscript, a leading broker bridging the gap between traditional insurance and the web3 ecosystem, aims to promote good actors and expose the bad through transparent, decentralized systems for managing insurance certificates.

The Solution
A time-stamped, transparent and dynamic record for insurance documentation with Akord
Superscript developed a transparent and dynamic Web3 system to secure their customers' most critical documents, enabling them to break through from the archaic norms of the industry.
Using a white-labelled version of Akord's vaults, Superscript are able to provide a seamless branded experience to their customers. By 'airdropping' access to the vaults, their customers are not required to create an Akord account, using a magic link sent via email they go directly to the vault and upload the requested documents.
Akord's permanent data storage, using the Arweave network, enables Superscript to provide an immutable, time-stamped record of the insurance documentation on the blockchain. Leveraging features like file versioning, private messaging and digital signatures, also expands the possibilities for managing workflows within a secure and transparent context.
The outcome
Achieving compliance-ready auditability, building trust and unlocking commercial opportunities
With Akord's vaults, superscript can implement real-time updates to COIs, streamlining a tamper-proof documentation process that offers full transparency to stakeholders. Insurers can now provide live and verifiable policy information – a 'golden key' solution where a single source of truth with compliance-ready auditability replaces fragmented processes, supercharging compliance efforts.
The transparency and verifiable evidence of coverage of on-chain, live COIs, creates significant commercial opportunities for the insured. This transparency fosters trust among stakeholders, enabling the insured to establish credibility, seize new business opportunities, and facilitate smoother transactions, ultimately unlocking their full commercial potential.
With Akord's intuitive and feature-rich application, Superscript is looking to achieve in 6 months what they had previously estimated to take 2–3 years. Superscript's system will build trust not only with their own customers, but also provide a model to be replicated throughout the industry.

Next case study
Mahamati Foundation preserves ancient Buddhist teachings in Akord vaults