News
V2 beta app release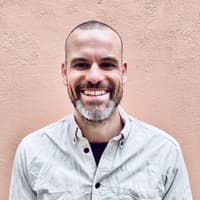 Pascal Barry
6 Oct 2022 · 3 min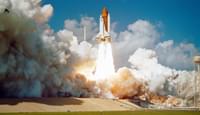 New protocol, new app
We recently released the new Akord protocol open source along with a raft of developer tools to help builders get going on the new protocol.
The Akord protocol marks a new beginning where we start to create an ecosystem of builders who will use our technology to integrate permanence, privacy and collaboration on Arweave into their own projects.
We built the Akord protocol for number of reasons, including:

having a standard way of posting transactions to arweave

moving from base64 to binary uploads to get rid of unnecessary storage consumption caused by encoding

moving to arbundles to get finite and deterministic transaction references

improving encryption to defend from quantum computing attacks

using Redstone warp to have each vault represented by warp contract with calculated state.
Along with the protocol release, we launched a new version of the Akord app in public beta – the first application to be built on top of the protocol.
These changes, while a big leap forward technologically, were breaking in the sense that we no longer maintain the code needed for the old decryption and encryption used on v1 (app.akord.com).
You can login to v2.akord.com with the login credentials from app.akord.com, but you will not see any of your vaults or uploaded data.

Migration tool
No data uploaded to app.akord.com will ever be lost. Eventually we will deprecate this app, as from now on all new features will be deployed on the new v2.akord.com. But for a while we will run both apps, giving people time to migrate their data to the new version.
Even if you don't migrate your data, in the future you will still be able to access it through Akord Explorer – a dapp deployed on Arweave we are currently working on. Explorer will live on Arweave along with your data, providing perpetual access to any data you've uploaded through Akord at any time.
You can migrate your data her: https://migrate.akord.com/
Before you migrate, please note the following points. 

Migrating data does not cost you anything.
Once you click migrate do not close the browser until the migration is complete.
If for whatever reason the migration is interrupted, try again and only the data that wasn't migrated the first time will be included.
If you have any issues, please reach out to us Discord or at support@akord.com
View contracts
Most of these changes, being at the protocol level, are not noticeable when you use the new app by logging in to v2.akord.com. The exception is that you can now select "View contract" from the vault menu, and you will be taken to the Warp contract page for the vault on Redstone's SonAR explorer.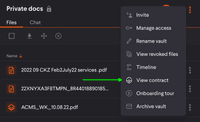 Share public vault
There is one other new change to v2.akord.com, which you will see from the vault menu: select "Share vault" and get a link to share with anyone and let them easily view your vault's contents.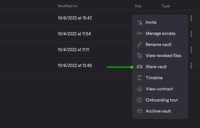 Please note that you can share your vault straight away, even while your uploads are in pending state. This means if you click on the "View transaction" link on individual files, it will display a 404 error on viewblock.io.
If you want to share your public vault and have all the files to have working transaction links to viewblock.io, than ensure all content is no longer in pending state (file icons with orange dots are in pending).